WITH OR WITHOUT AI
Create at scale (without sounding like a robot)
With artificial intelligence, you can write faster. But if you want it to be good, you have to go deeper. So take your time. Define your idea. Then you can scale the heck out of it. How do you do that?
"I learned to write texts where you do your research first: As a journalist. After that, I was an e-learning author, screenwriter and copywriter. In short: I have experience almost everywhere where you tell a story with words. Since 2018, I've been working on making artificial intelligence do away with my job."
- Arne Völker
You can do away with the copywriter
(But not without a copywriter)
Artificial intelligence can already write quite well today: exciting content, factually correct, in exactly your style. But only if you think like a copywriter. And guide it - with the right guidelines:
Prototypes
Whether people end up writing or machines, prototypes clearly show where things are headed.
Prompts
As detailed as necessary, as concise as possible: Precise instructions will help you reach your goal safely.
Processes
What does a human have to do, what can the machine do? Together we determine the right steps.
Where do you benefit most from artificial intelligence?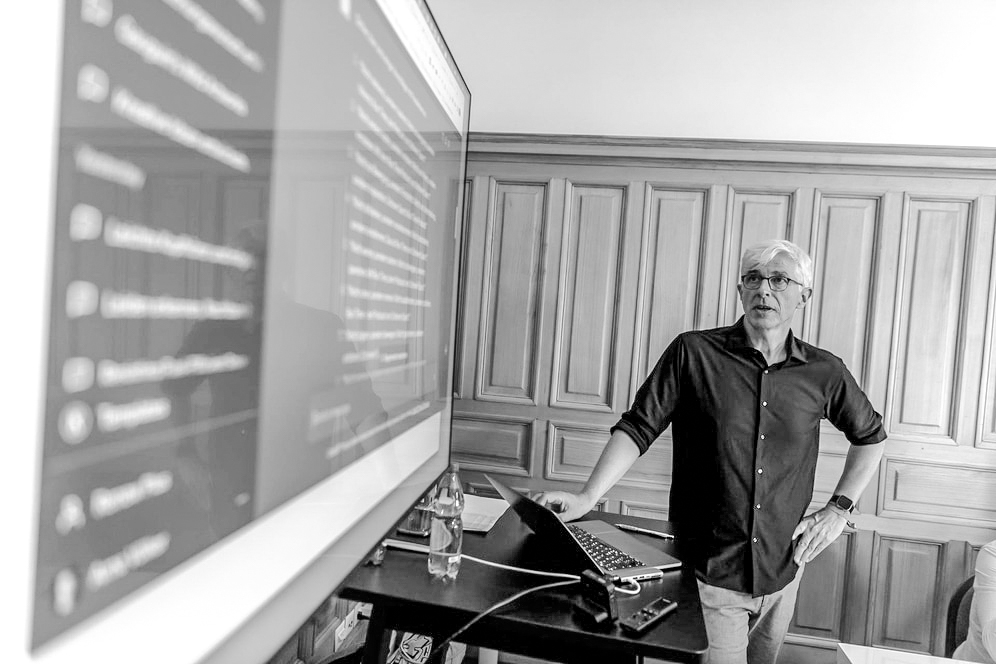 Can I help you with this?
Do you need 300 pages for the relaunch of your website in three months? Or twelve social media posts every day on your CEO's favorite topics? Talk to me if:
you want to learn or train your team
you want it to be made easy for you
you want to decide where best to use AI
If you are a communication professional, you can finish work earlier. Because the work will be just as good - only finished much faster. And if you're a CMO, CTO or CEO and need to decide where AI texts are most beneficial for your business, I'd be happy to advise you.
Questions & Answers
I look forward to your questions. Here are a few answers in advance:
«Nobody understands things as well as Arne. He instinctively knows what we need.»
Where do you benefit most from artificial intelligence?
I'm happy to take 15 minutes and talk to you about ways you can start implementing next week.